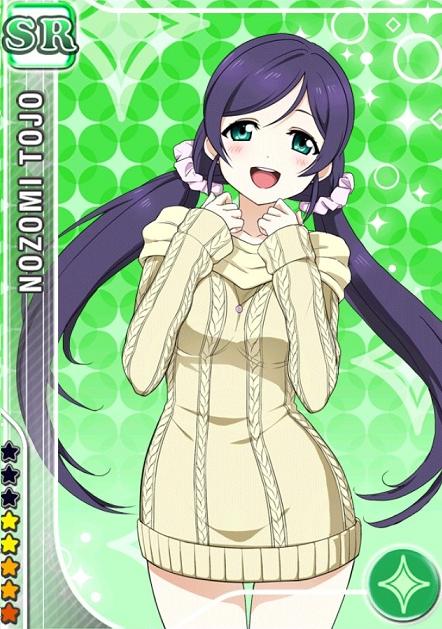 Inspiration from Moo.
Concept
It's a cold winter day and you're finally home from school and part-time work at the train station. You had a snack earlier but you're pretty hungry now.
Dropping off your bag and coat in your bedroom, you can detect the smell of roast meat, spices, and smouldering wood. You head into the loungeroom to find nee-san kneeling on the rug next to the fireplace, facing the hearth. She looks toasty-warm wearing a big long jumper-dress, and very satisfied with herself. There's a glass of wine on the floor next to her, and you can spot some leftover dinner set out for you in the kitchen ahead.
Rolling over like a cat and flopping onto her stomach, she greets you with a tipsy smile and flushed cheeks, pushing the glasses up her nose so she can assess you properly.
References
Jumper-dress and thighhighs, add fireplace and wine. That sort of booby nee-san look: http://danbooru.donmai.us/posts/1376882
Not quite this look, but hey glasses and stockings are nice.
Aesthetic notes
Warm, intimate, soft
Have an appearance of ambient lighting
Appearance of no other light sources, just the fireplace?
Strong falloff in the corners? Fading to black?
Tech notes
Not a huge amount of working space
May need to tripod
Heavily gelled flash, small softbox probably
Watch out for saturating the red channel
We have wooden floorboards around our fireplace - drop down a rug/carpet?
Options