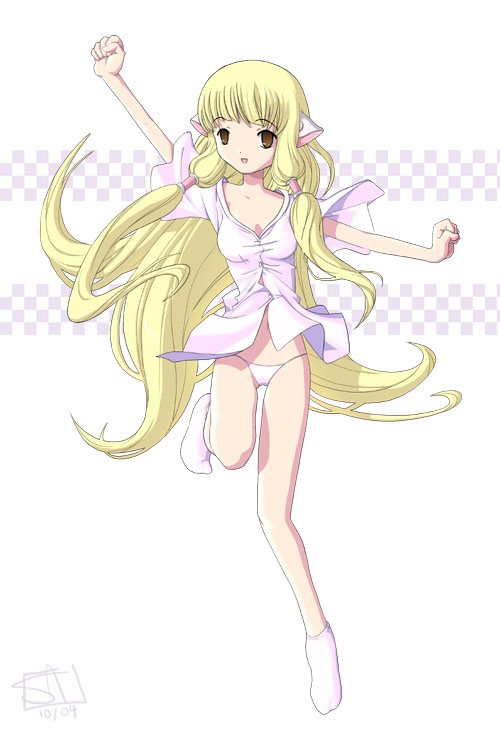 Kawaii Chii~
Where?
Bedroom.
Ideas and shots
Chii being cute and demure, very high key.
Pantsu on head
In her frilly white dress
Holding pantsu in front of camera
Curled up huddling legs
Wrapped in sheets
Playing with headset
Long cables
Plushies and pillows
References
White shirt
See: http://danbooru.donmai.us/posts?tags=chii+*_shirt
Poses
Unusual ideas
Packing list
Shooting
Camera - D800
Spare battery in grip
Lenses
Strap
SB700
AA batteries
AAA batteries
Format memory cards
Einstein
Lightstand
Coloured gels
Octabox
Beauty dish
Mid-size umbrella
Parabolic brolly
Props
Large white sheet
Pantsu
Ero doujins
White shirt
White socks
White elbow gloves
Eating icecream
Headphones?
Red string
Long USB cable?
Toilet paper as bandages, lolololol
Rope?