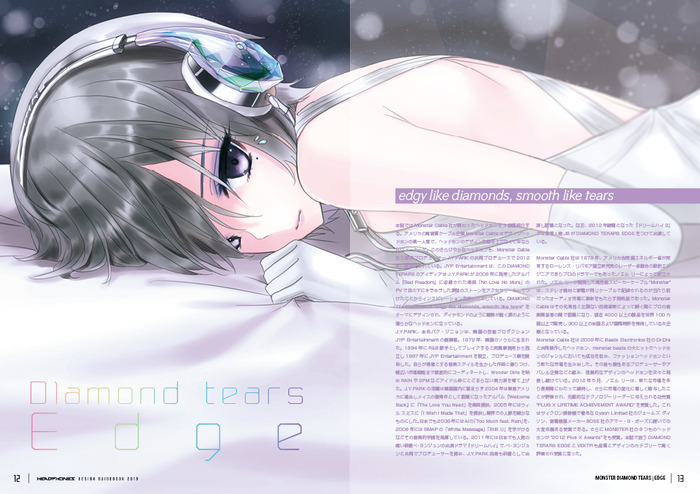 The Moe Headphones book is coming out in English, it's basically delivery time now: https://www.kickstarter.com/projects/sekaiproject/2013-moe-headphones-design-by-lunatic-joker
The Diamond Tears art is gorgeous. I would love to replicate that as a photo.
When?
Whenever, but ASAP to roughly coincide with the book's delivery.
Where?
Someone's bedroom.
Ideas
Shoot the image, make it look pretty.
The dress probably barely even needs to be made. Roughly pinned swathes of fabric will do the job. Maybe a white/silvery satin?
Hit the sheets with a very weakly purple-gelled light.
References
The artwork is the reference.
Components
Bedsheets
Dress
White elbow gloves
Headphones
Purple eyeshadow and lip gloss
Silver wig, slightly darker
Headphones
Audio lead with control dongle
Packing list
Shooting
TBC
Camera - D800
Spare battery in grip
Lenses
Strap
SB700
AA batteries
AAA batteries
Format memory cards
Einstein
Vagabond battery
Lightstand
Coloured gels
Beauty dish
Mid-size umbrella