2019 is looking like a good year for Girls Frontline (anthropomorphised moe gun girls)
Events
Sydney Madfest is on March 16-17
SMASH is on July 13-14
Melbourne Madfest?
Characters
HK416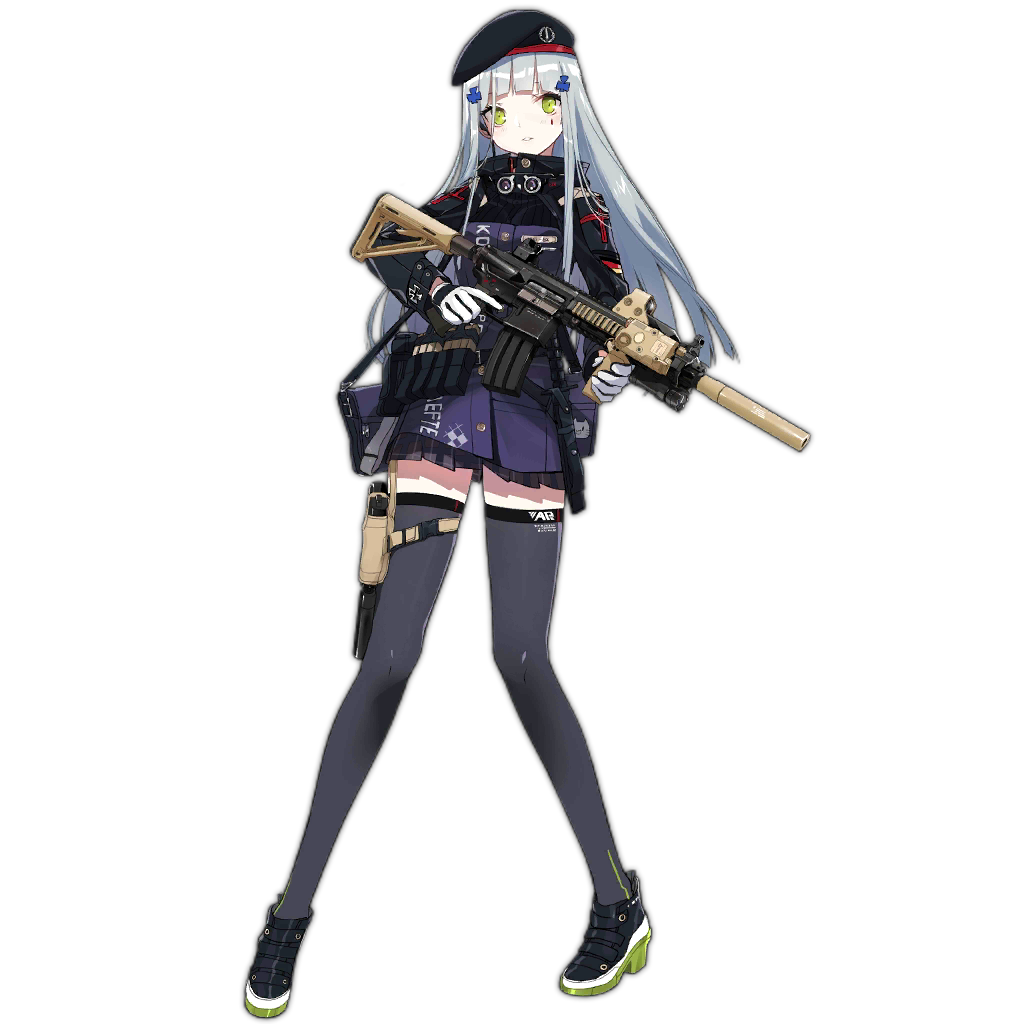 Aiming for Sydney Madfest, that's on March 16-17
Long straight light-blue hair down to about waist-length, straight fringe across the front. Jacket-dress for majority of uniform on top, looks like a short pleated skirt underneath, thighhigh socks.
https://en.gfwiki.com/wiki/HK416#Design
Vector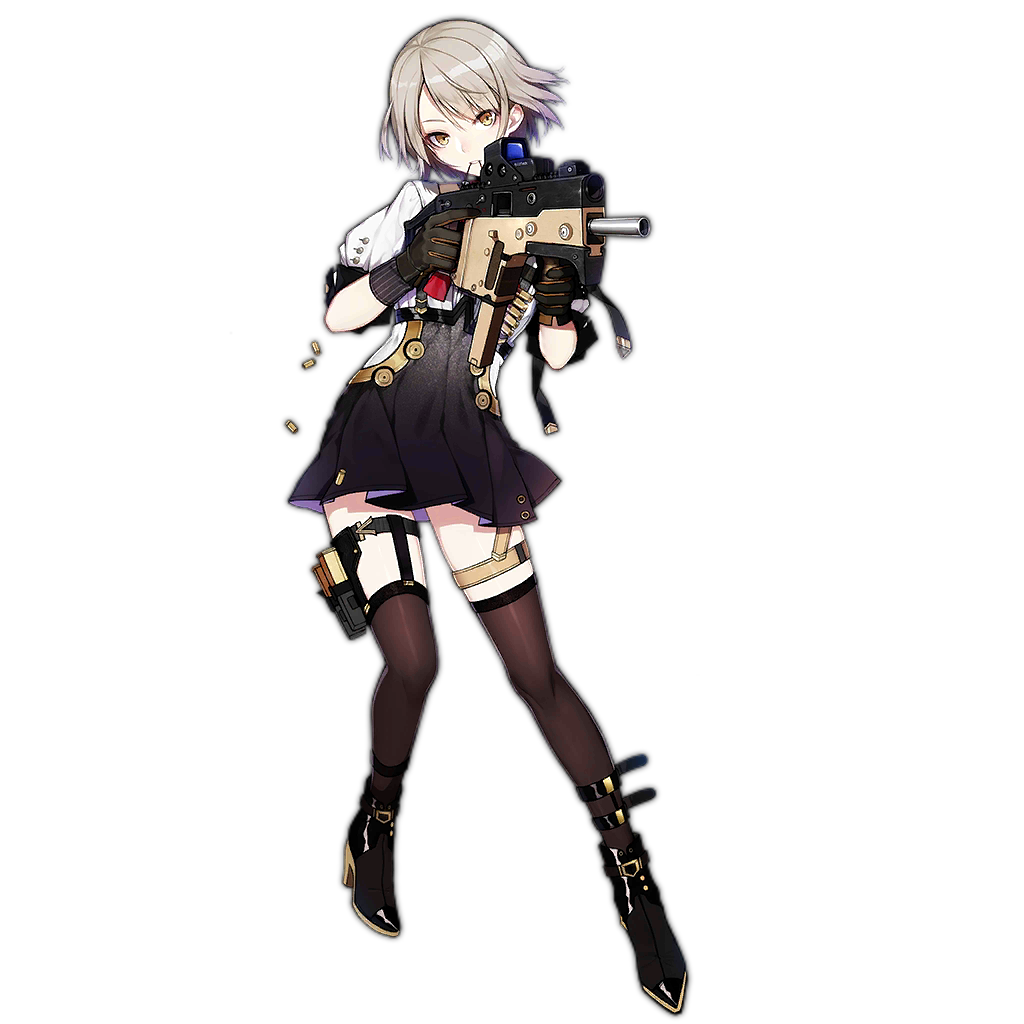 Fairly short silvery blonde hair, around bob length but messy-wavy towards the tips instead of straight and neat. Fringe covers more of the left side approaching the eyes, open inverted V-shape gap over the right eye.
Rest of uniform is a one-piece skater dress with puffy short sleeves.
https://en.gfwiki.com/wiki/Vector#Design
WA2000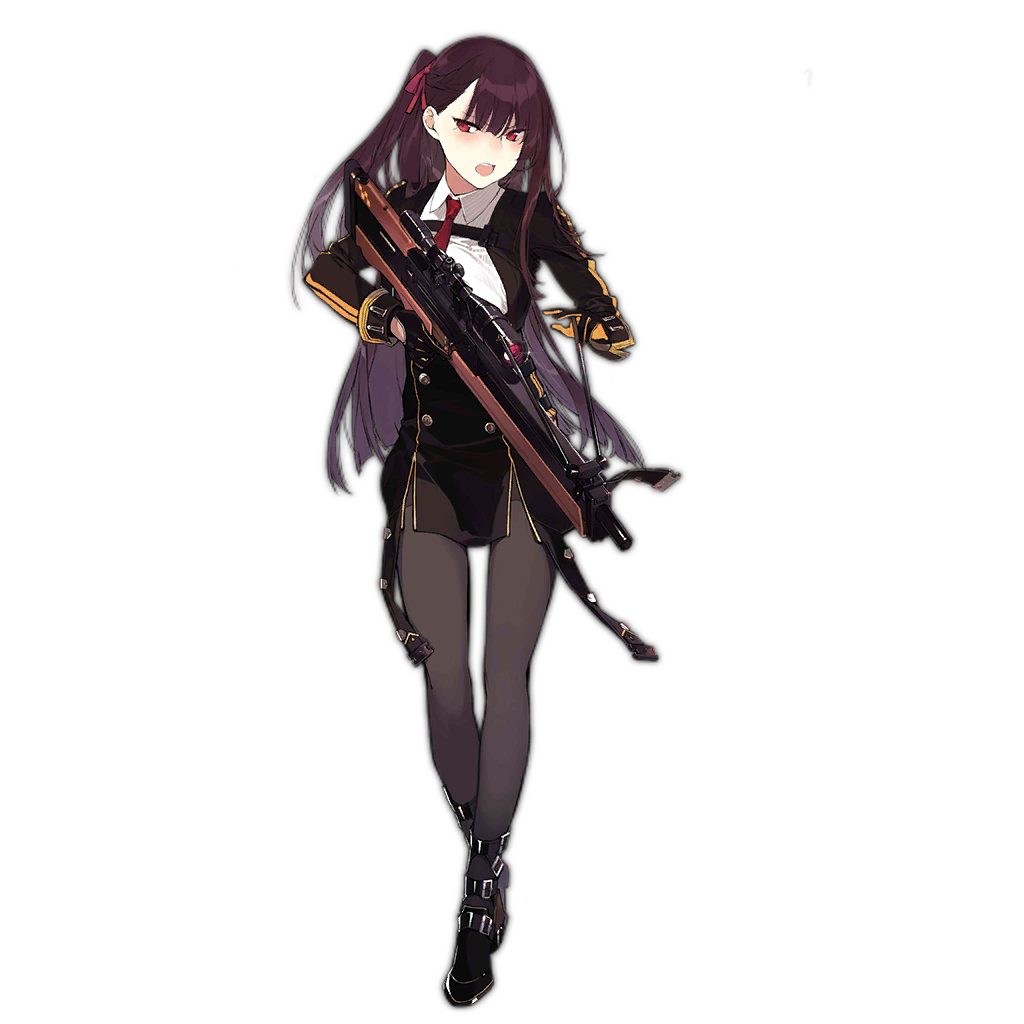 Tsundere rifle waifu <3
Long maroon/wine-red hair, straight fringe, clipped back behind the ear on the right side (kinda like Suwawa's hairstyle). Really long, reaches about butt length, cut straight and neat across the ends.
Rest of uniform is a bit of a mystery, looks like a skirt or one-piece coat/bodysuit, over a serious-looking shirt w/ red necktie.
https://en.gfwiki.com/wiki/WA2000#Design
Spitfire
A somewhat offbeat character design, she has an Alice In Wonderland-y vibe to her. Long sorta milk-tea-coloured hair, with a tuft in the middle of her forehead and two flippy wings out to the sides. Some shorter bangs that sit a bit off her cheeks, and the rest is quite voluminous, covering her ears and going all the way down to butt-length. Guessing the ends are cut softly towards a V-shape.
Rest of outfit is a crazy but beautiful mess XD Looks like a sleeveless white top with open chest, business-shirt collar, gothy looking waist cincher and big springy miniskirt with coloured ruffles underneath.
https://en.gfwiki.com/wiki/Spitfire#Design
Welrod
Welrod would be nice, but I'm probably a bad match for her body type. One of her alternate looks miiiight be suitable, as a more grown-up and lithe look.
https://item.taobao.com/item.htm?id=570164815778
Actually, this shop seems to do a bunch of cool stuff, "spark anime cos" when translated, or 火花动漫cos