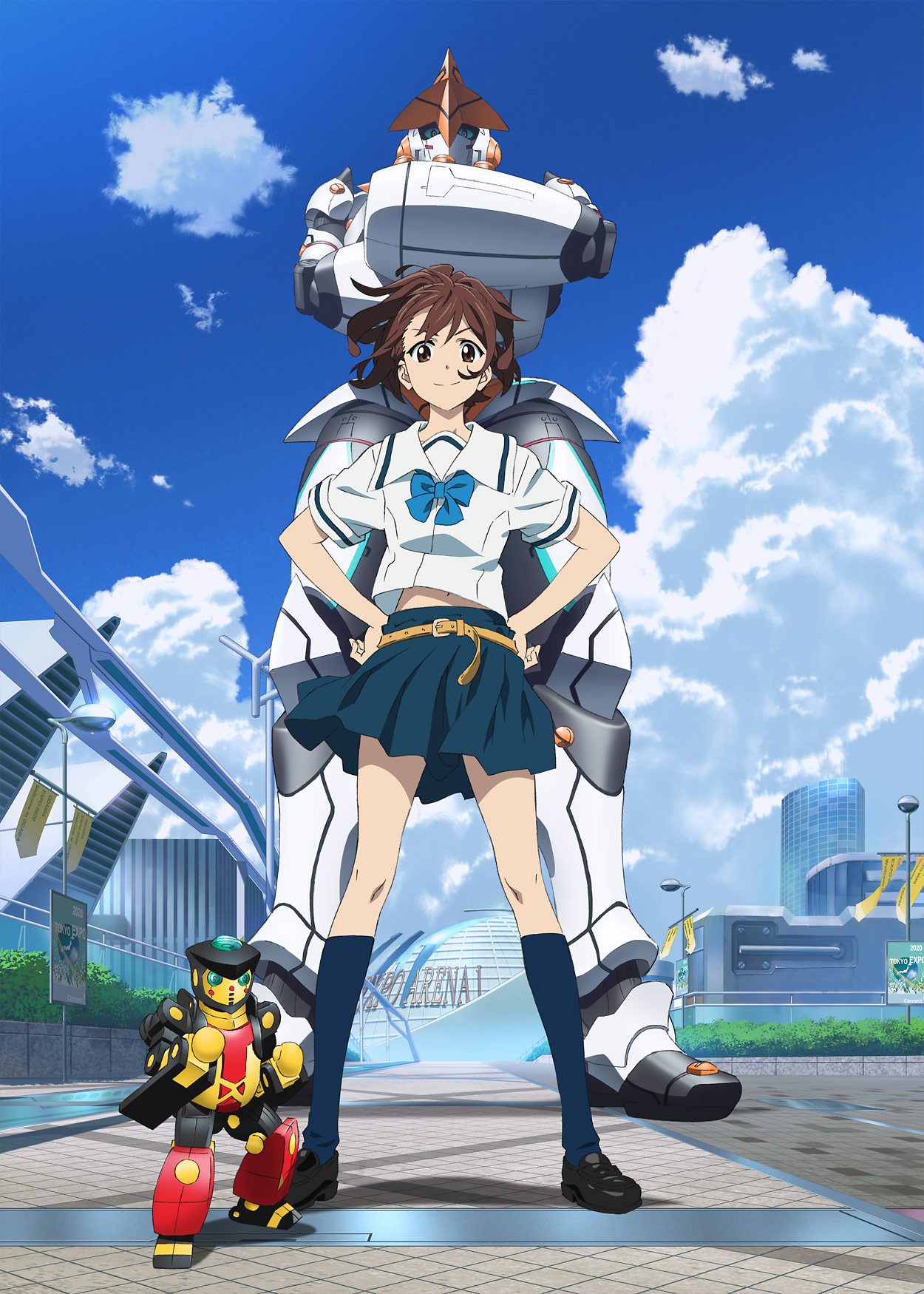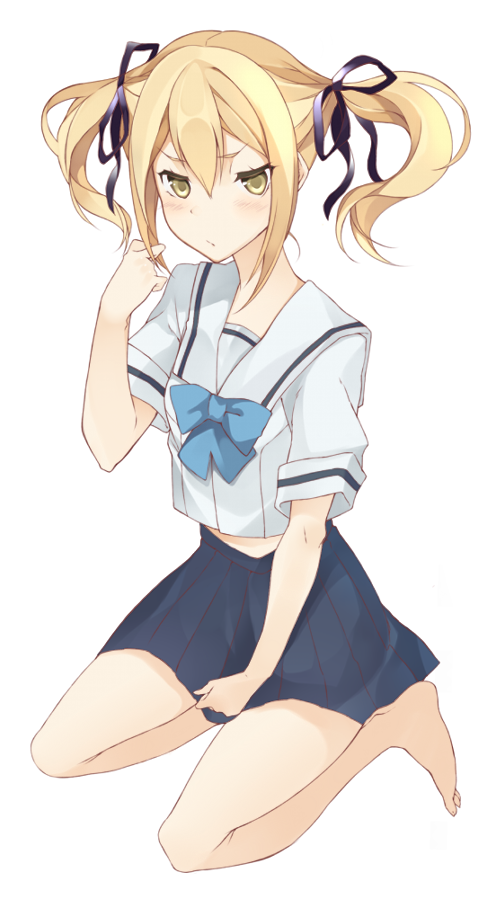 Robotics;Notes has a fabulous cast of characters, I'm tossing up between Akiho and Frau.
Yumi has also suggested Misaki-nee as a possibility.
References
Uniforms:
And character ideas:
Components
I've got less than a week to do this thing, and I've basically not even started. Damn.
Wig
Whether I choose Akiho or Frau, both styles are kinda tough.
Akiho will need a long brown wig, with bits braided around the sides, with a big up-do at the back (hair ties).
not found
Frau will need a long blonde wig (waist length), with hellacious amounts of hairspray and some black ribbons for ties.
acquired

not styled, no ties yet
Expecting to procure on site at this rate.
Glasses

Take the red Nike glasses for Akiho.
Blouse

Fairly standard sort of sailor uniform.
Big collar
Short sleeves
Sleeves turned up at the end
Teal/dark blue edging detail on collar, modesty panel and turned-up sleeves
Big bright blue bow on the front, just under the collar

Acquired sky blue ribbon

Appears to button up at the front
Summer uniform, so it's a tiny bit short
Made from a number of panels, the seam lines are interestingly placed
Some official reference art: http://danbooru.donmai.us/post/show/1304763/
Got some material for the blouse so far.
Procuring on site so far though, for lulzfest trip:
Found a 3000yen cosplay seifuku at Don Quixote, details are Homura Grey
Hand-sewed a collar from white material, to cover the grey collar and have a square shape at the front
Covered armbands similarly
Sewing bias tape for new blue-coloured details
Skirt

Basic pleated skirt.
Lots of fine knife pleats
Same teal/blue colour as the detail on the blouse
Lengthwise, it looks like it sits... fairly high up near the waist, and reaches maybe halfway to the knees
I wonder if Lowes has something appropriate... or attempt to procure on arrival.
Got some material for the skirt as well.
Now completed, about 6-8 hours of work. Pretty easy once I knew where it should all go. The material is unfortunately a little bit light. It flicks around nicely, but could really use just a little bit of "heft". Contemplating basting some bits of waste material to the hem to make it behave nicer.
Pokecom belt

The belt is an integral part of Akiho's outfit, and not for Frau.
Pouch, tan/brown in colour
Belt, colour matches the pouch, maybe an inch wide with standard punched holes

Acquired a basic skinny brown belt from Jay Jays for $6

Little Egyptian cat thing (some detail is visible

Acquired a little hanger

Dark brown vertical stripe over the buckle of the pouch, rough design can be seen here

It's a cheat, I think it's a magnetic clasp underneath the buckle, as is common on women's handbags
Pokecom

Look at borrowing a Nexus 7 or Note2.
Plenty of opportunity for cool AR photos with this.
Borrow Ast's Nexus 7

Got a dummy Note2 from a shop in Akiba (Iosys) in case nothing better arises
Socks
Plain socks. Darker than the uniform teal, navy blue, reaching to just below the knees.

Got some high navy socks, need to confirm that they're okay.
Shoes

Plain black loafers, already have some.
This store in Nakano Broadway has loafers, they might have something in my size (I'm about size 27.0cm)
Photos ideas
AR change-of-clothes: seifuku to maid
Find some overgrown runways
Those red glasses
Nice white parasol (Frau)
Akiba (Frau)
BL and Pocky and generally slovenly (Frau)

Sillyness (Frau): http://danbooru.donmai.us/post/show/1264925/

Skal (the drink)
Little rockets? Fireworks?
Hobby robot of some sort
Can little motor scooters be rented?